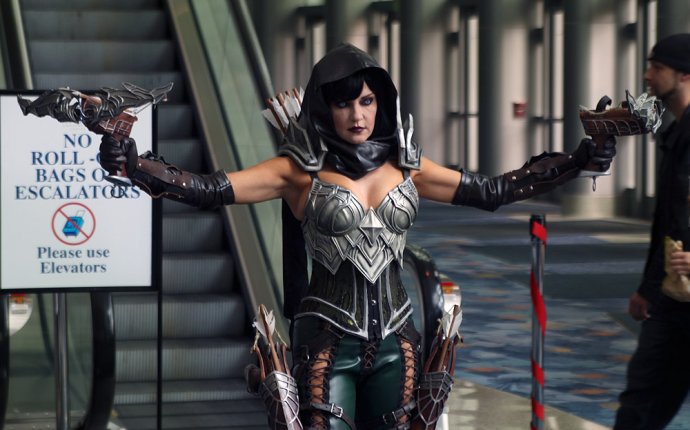 Diablo Ass
I'm a very big Blizzard fan, so one of their games was just a matter of time. I'd really like to try my armoring force, and it's finally over! It was the funniest thing for me that the first time of my dream was a demon hunter, but something went wrong, and the choice was on a completely different character - a nun.
About the fall of 2016, my involvement in one interesting project, a calendar with cospleas girls (we all understood what basic concept is, but since I'm "nothacai" to do something hip or naked, I didn't want to be categorically, while characters/fends should have been recognized and attractive). Initially, I was planning a completely different image from another game, but in December I got something in my head, and I went to Diablo, where I painted my new super-loving class.
The target shot in my stupid head was the Thousands of Burns that I just fell in love with, and I got a wish to turn. Suddenly for myself, my short-sighted desire has become a reality. And more unexpectedly, we have successfully combined the seasons with the suit.
The suit made it all in about two months. With a small adjustment, my dad made me a dibo, so thank you so much for:
Thank you, ComicCon Siberia, for walking the suit and the great photographers from this event, whose photos are used here: Anastasia Teresa, Alexander Langer, Ivan Laut, Dmitri Stiffons, Igor Kotov.